We combine innovation, method and strategy to gather a team that will suit each of our client's needs.
Services
Center specialized in advising and designing mechanized irrigation systems online
Design of integral projects and project optimization
Control of equipment efficiency
Macro and microenvironment SAT
acres of designed and undertaken irrigation system projects.
sections of installed irrigation equipment.
conferences in 7 countries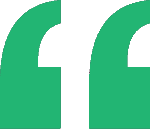 Daniel and I worked very hard on the biggest agricultural pivot project in the world. It was very challenging: bringing water to the desert from the Peruvian mountains. Today, that dream has come true. Thank you, Daniel, for your professionalism, patience and your highly useful technique.
Miguel Castillejo Robles
– Perú –
I met Eng. Daniel Peralta when we worked together planning an irrigation development project in Valle Medio, Río Negro, for the company McCain Argentina S.A. After that experience, we have requested each other's counseling on occasions, which has been beneficial for the companies we have been part of, providing responsible knowledge. I believe he has accurate concepts, focused on future projects development.
Ing.Agr.MSc.Mariano Inchausti
Agroconsultores Asociados
I worked with Daniel for many years while being part of the irrigation systems sector for Nidera; he is an excellent, highly outstanding professional, completely trustworthy and responsible. His personal attributes make him stand out, in an integral way, in his working field.
Ing. Abel Polliotto
– Venado Tuerto, Santa Fe –